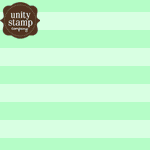 It's Wednesday and time for another Unity Addicts Challenge! This week we have a guest for our challenge as well, Lisa Wallace so be sure to swing on by the
forum
to check it all out! This week's challenge is a recipe one: Use 2 buttons, 2 flowers and 1 bow!
I decided to do a layout using a picture from this past weekend of my daughter and hubby in our friends pool.
I used the Unity June KOTM. The cool rainbows make a neat background and I thought perfect for a water themed page.
If you have a fun challenge idea I'd love to hear it and you may be featured on the Unity blog and in their SCS forum for a future challenge. Swing on by the Ideas thread and let us know.
That's all for now!
Thanks for stopping by!